Ze Szklarskiej Poręby blisko jest do Karpacza. Możesz więc łatwo pogodzić wczasy w górach pomiędzy te dwie urokliwe miejscowości. Jak spędzić urlop w górach?
Aby ułatwić podjęcie decyzji, co zobaczyć podczas wypoczynku w okolicy, przygotowaliśmy najlepsze atrakcje Karpacza:
Śnieżka – jest to z pewnością miejsce, które musisz odwiedzić, wypoczywając w Karpatach. Na szczyt możesz dostać się różnymi szlakami. Po drodze łatwo o podziwianie pięknych widoków, a kiedy znajdziesz się już na samej górze zaniemówisz! Jeśli lubisz spacery po górach i wspaniałe widoki – jest to idealne miejsce dla Ciebie.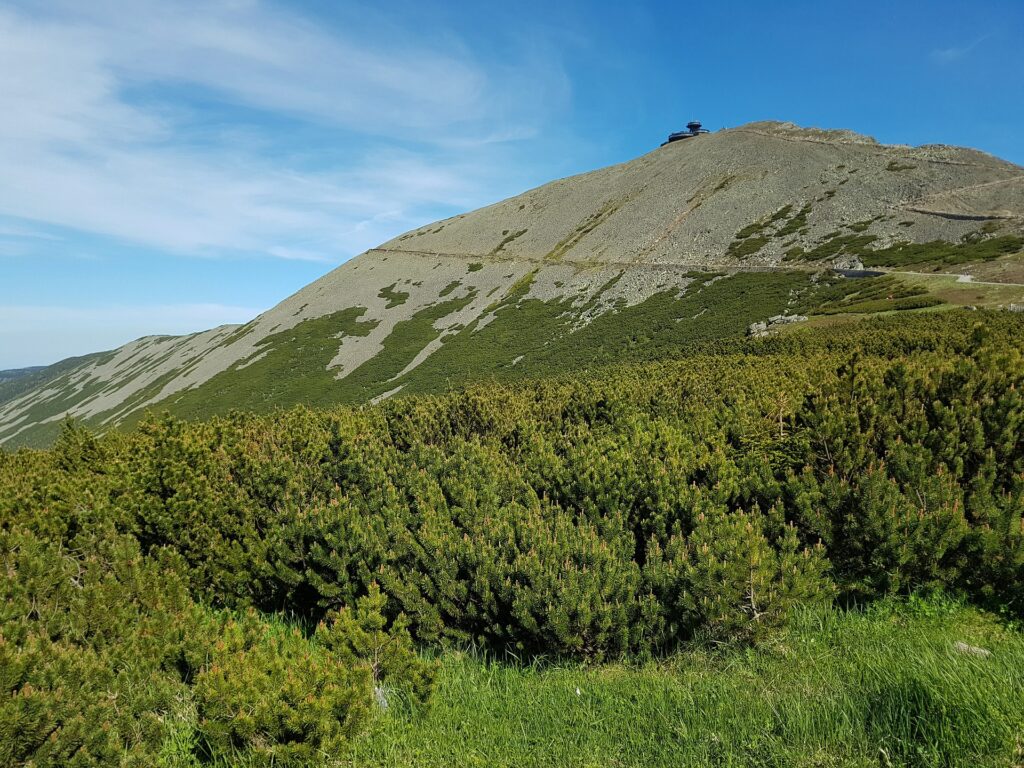 Jakie noclegi Karpacz przygotował dla turystów odwiedzających to miasto? Wybór jest naprawdę spory. Planując wczasy w Karpaczu, do wyboru jest wiele apartamentów, ośrodków wypoczynkowych jak i tanich kwater. Ale wróćmy do okolicznych atrakcji…
Park tematyczny "Karkonoskie Tajemnice" – miejsce to powstało z myślą wprowadzenia odwiedzających w mityczny świat gór. Dla każdego z osobna przygotowana jest wspaniała i jedyna w swoim rodzaju wędrówka. Spacerując po tym miejscu poznasz zaaranżowane w przestrzeni historie i legendy miejsca, w którym znajdujesz się na wczasach!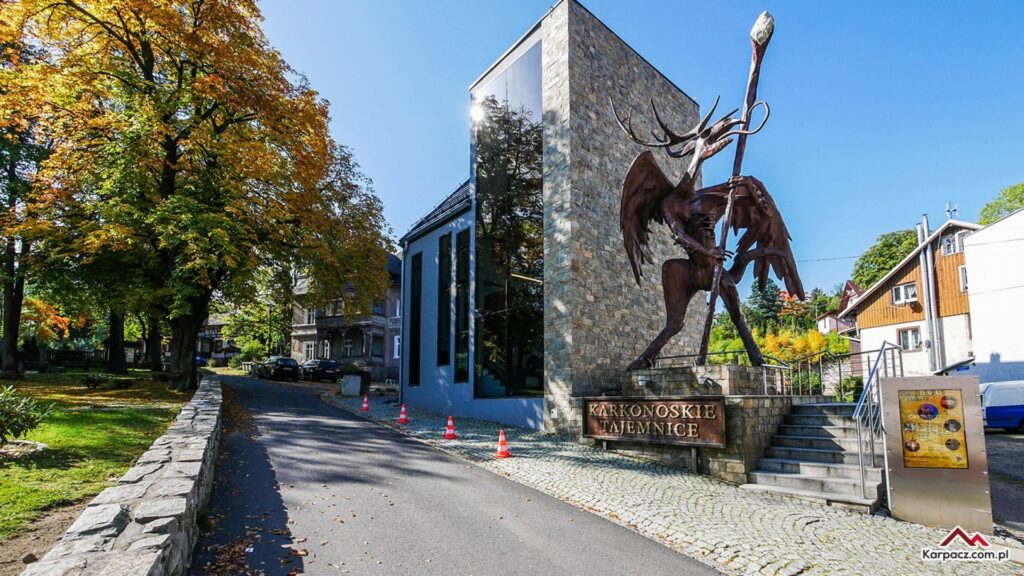 Park tematyczny "Park Bajek" – jest to idealne miejsce do spędzenia czasu z rodziną na świeżym powietrzu. Spacerując leśnymi ścieżkami napotkacie na swojej drodze bajeczne chatki. Każda z nich ma swoją własną historię i postaci. Miejsce to oferuje do zobaczenia takie bajki, jak "Królewna Śnieżka", "Roszpunka", "Pinokio", "Śpiąca Królewna", "Jaś i Małgosia" oraz wiele, wiele innych kultowych animacji, które Twoje dzieci pokochają, a ty przypomnisz sobie beztroskie czasy swojego dzieciństwa! Przy każdej chatce mamy możliwość wysłuchania bajki czytanej przez narratora, przy czym będziemy podziwiać animacje postaci w niej występujących. Na terenie parku znajdziemy także wspaniały plac zabaw, gdzie możemy wspiąć się na miniaturkę Śnieżki!
Muzeum "Skarby Ziemi Juna" – miejsce to samo w sobie jest piękne, a kryje ono jeszcze więcej piękna. Ta darmowa wystawa ma na celu przedstawić odwiedzającym ogromną kolekcję wielobarwnych kamieni. Na terenie muzeum znajduje się także sklepik z pamiątkami, w którym mamy możliwość zakupienia biżuterii oraz innych dodatków wykonanych z kamieni. Zbiory z pewnością zrobią wrażenie na starszych, ale także na młodszych.
Cmentarz Ofiar Gór w Karkonoszach – jeśli jesteś fanem tajemnicy, to miejsce jest stworzone idealnie dla Ciebie. W tym miejscu zostało umieszczone kilka płyt nagrobkowych. Każdy, który spaceruje czerwonym szlakiem zatrzyma się, aby oddać cześć i pomyśleć o ofiarach gór. Pięknie zaprojektowane miejsce, w którym warto się zatrzymać!
Galeria Szkła – miejsce to jest idealne na dzień wypoczynku i spokojnych przygód. Znajdziemy tutaj kilka tysięcy szklanych wyrobów, które są pięknie wyeksponowane. Są one bowiem postawione na szklanych regałach, a każdy wyrób jest podświetlony. Na terenie obiektu jest możliwość robienia zdjęć, a także odwiedzający mają możliwość zakupienia szklanych wyrobów.
Jeżeli zatrzymujesz się na wczasy w Karpaczu na dłużej proponujemy ustalić sobie plan każdego dnia, ponieważ atrakcji jest całe mnóstwo! Najlepiej szukać noclegów, które znajdują się blisko wielu ciekawych miejsc, aby mieć do każdego w miarę blisko. Życzymy miłego zwiedzania!
Dla miłośników gór polecamy również Zakopane. Zobacz, jakie atrakcje tam znajdziesz i na co warto zwrócić uwagę, rezerwując noclegi w Zakopanem.